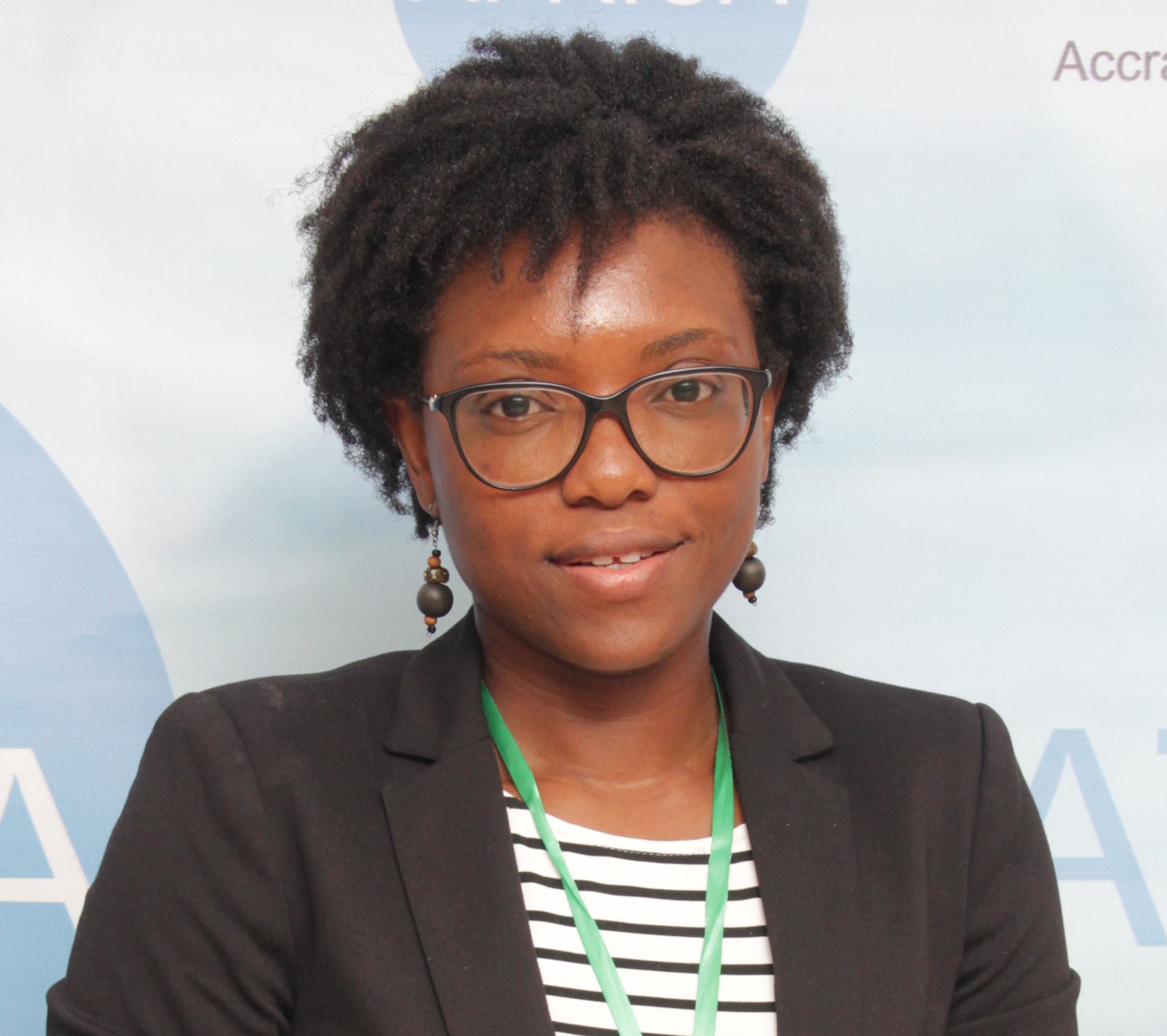 Maame Tabuah Ankoh
PhD Researcher
Department

Mechanical Engineering Department
Email

mtabuah@gmail.com
Office-location

College of Engineering
Research-areas
Solar Photovoltaic Technology
Maame Tabuah Ankoh is a first year Sustainable Energy Technolgies PhD candidate in the Mechanical Engineering Department at the Kwame Nkrumah University of Science and Technology under the UPERCRETs Project. Her research work is focused on assessing the performance of solar modules under different installation and ambient conditions in the country. She aims to test some specific conditions which has the potential of increasing the yield of PV modules.
Maame is an infrastructure and energy specialist with over 13 years of experience in the energy industry. She holds a master's degree in Renewable Energy Technologies, a Bachelor of Science in Civil Engineering from the Kwame Nkrumah University of Science and Technologies and a Postgraduate Certificate in Project Finance from Middlesex University.
Maame's experience ranges from energy policy analysis, power resource planning and market analysis, program/project development and implementation amongst others. She has worked across several projects in the country including large hydropower projects and policy-oriented projects which developed power sector master plans for the country. She is presently a consultant in the World Bank's Africa Energy Practice, supporting and advising on the Bank's activities in the energy sector in Ghana.
Supervisors
Dr. Rueben Tamakloe – Main Supervisor

Dr Lena Mensah – Co-supervisor

Prof. Muyiwa S Adaramola – Co-supervisor